ROS2 Core Concepts Overview in 1h
Understand ROS2 Core Concepts With Real-Life Analogies
Learning ROS2 can be quite hard, especially because a lot of concepts are quite abstract.
You can see this mini-course as an introduction to your ROS2 journey, or as a way to get a better understanding of how things work.
And, it's totally free!
Usually, ROS2 concept explanations are very technical, and focused on how it works at low level.
Here I will take a different approach: I will use real-life analogies so you can understand why the concepts exist and when to use them.
Understanding the "why" first is much more important than going directly to the "what'.
Imagine you don't know what a car is, and 2 people are trying to give you an explanation:
Person 1: A car is a machine powered by an internal combustion engine, using four wheels to move on a flat ground.
Person 2: A car is a vehicle in which you seat, and which will take you from where you are now, to where you want to go.
Well, if you find the second explanation clearer, it is simply because it focuses on the "why". Instead of explaining to you what a car is, you know why you should use the car, and thus you better understand the concept of a "car".
The method I use in this mini-course is focused on the "why" first.
Who should take this course?
This course is for anyone wanting to learn ROS2. It's very quick and will help you discover or better understand the key concepts.
No need to set up anything, no code to write, you'll just have to watch the videos - and take some notes.
Course Curriculum
Available in days

days after you enroll

Intro
Available in days

days after you enroll

ROS2 Concepts
Available in days

days after you enroll

Conclusion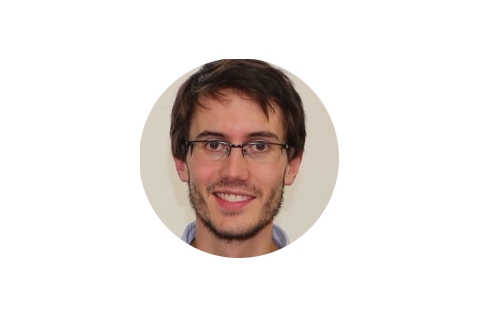 Your instructor
Hi, I'm Edouard. I'm a software engineer and entrepreneur.
I've been working on programming robots for years. When I first started I really had a lot of trouble trying to properly learn. I found what works and what doesn't work, what I needed, and what I didn't need. So now I'm sharing that with you, so you can save the precious time you have.
Also I have co founded a robotics startup and programmed an entire robotic arm from scratch, with ROS, Raspberry Pi and Arduino. My view on software and robotics is very practical: I'm interested in how to best use a language/framework to build useful applications. 
And thus the approach I have in my online courses is really down to earth and practical.
I like to make complex stuff easy to understand, by teaching step by step, going to the point, and through a ton of practice.
Frequently Asked Questions
What setup do I need for this course?
You don't need to install anything for the course. All you need is a computer to watch the videos, and something to take some notes.
How long do you have access to the course?
You have a lifetime access to the course. Once you're in, you can come back to any lecture as many times as you want.
How to also practice on those ROS2 core concepts?
Well, this mini-course is an excerpt from the Learn ROS2 in 1 Week course. In this other course you also get to practice on each concept with many activities and a mini-project.